International Criminal Court swears in Gambian lawyer as its new prosecutor
By the CNN Wire Staff
June 15, 2012 — Updated 1110 GMT (1910 HKT)
STORY HIGHLIGHTS
She replaces Argentinean Luis Moreno-Ocampo
Member nations that recognize the court's jurisdiction voted for her in December
Her appointment comes amid criticism that the court disburses justice selectively by focusing on Africa
(CNN) — The International Criminal Court swears in Gambian lawyer Fatou Bensouda as its new prosecutor Friday, the first woman to assume the top job at the world war crimes tribunal.
She replaces Argentinean Luis Moreno-Ocampo, the inaugural prosecutor for the world court, whose nine-year term ends this month.
Bensouda served as Moreno-Ocampo's deputy at the court based in The Hague, Netherlands. Member nations that recognize the court's jurisdiction voted for her unanimously during a December meeting at the United Nations.
Her appointment comes amid fierce criticism against the court — which has a heavy caseload of Africa investigations — that it disburses justice selectively by focusing on the continent.
The court currently has investigations in the Democratic Republic of the Congo, the Central African Republic, Uganda, Kenya, Sudan, Ivory Coast and Libya.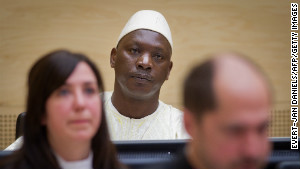 Congolese warlord awaits ICC sentence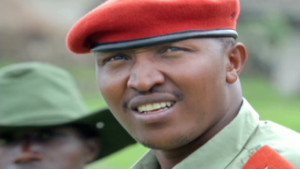 ICC chief: Ntaganda needs to be arrested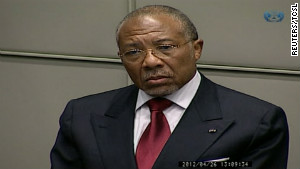 Charles Taylor guilty of aiding rebels
"Bensouda is taking over an established office with an already sizable caseload," Human Rights Watch said in a statement. "The office has opened investigations in seven countries and is conducting preliminary examinations to determine whether to open an investigation in at least seven other countries."
Critics have said the court targets Africa and bypasses opportunities to investigate abuses in various nations, including Afghanistan and Iraq.
"Her election is a positive move by the International Criminal Court, " said Ayo Johnson, director of Viewpoint Africa. "The court needs an African in the role to justify why it is so heavily focused on African dictators . The court must be fair and should be seen as consistent in how it discharges justice, and not only focus on Africa.
Bensouda has worked in various other positions, including as adviser to the International Criminal Tribunal for Rwanda, which is trying key figures in the 1994 genocide. She has also served as justice minister and attorney general in her native Gambia.
Supporters of the court applauded her appointment.
"In Syria and other strife-torn countries over the past 10 years, the ICC has come to symbolize the last, best hope for justice," said Richard Dicker, international justice director at Human Rights Watch. "We look to Bensouda's leadership to advance cases, build bridges with victims, and push countries to support its impartial application of the law to get the job done."
Bensouda was on this year's Time magazine list of 100 Most Influential People in the World.

Part of complete coverage on
June 15, 2012 — Updated 1752 GMT (0152 HKT)

Greeks say continuing economic uncertainty is forcing them to move their savings abroad as the debt-ridden nation gears up for an election.
June 14, 2012 — Updated 1412 GMT (2212 HKT)

The World Bank has found a sharp decline in child mortality in
1000
African countries such as Kenya, Ethiopia, and Ghana. Here in numbers, we show the gains and pains of the young.
June 14, 2012 — Updated 1718 GMT (0118 HKT)

Greeks are heading to the polls for the second time in six weeks, preparing to vote in an election which could imapct all of Europe. Why?
June 15, 2012 — Updated 1636 GMT (0036 HKT)

Presidential runoff in Egypt. Greeks deciding who should lead the crisis-hit nation. Key parliamentary voting in France. All in 48 hours.
June 15, 2012 — Updated 0825 GMT (1625 HKT)

China's first female astronaut is indicative of the gains made by women in the world's most populous nation, says Jaime FlorCruz.
June 15, 2012 — Updated 0339 GMT (1139 HKT)

Islam Mohmand and his two wives have so many children that he sometimes gets confused and needs help to remember all of their names.
June 15, 2012 — Updated 2106 GMT (0506 HKT)

See the action from every match in Ukraine and Poland at Euro 2012.
June 14, 2012 — Updated 1917 GMT (0317 HKT)

How urban artists in eastern Africa are trying to spark a ballot box revolution by making people think about their vote.
June 15, 2012 — Updated 1447 GMT (2247 HKT)

One of the most popular internet domains is .tk. It stands for a country you've probably never heard of: Tokelau.
June 13, 2012 — Updated 1046 GMT (1846 HKT)

Bethlehem's Church of the Nativity could become the first World Heritage site in the Palestinian Territories.
June 14, 2012 — Updated 1622 GMT (0022 HKT)

The United Nations says India, where females are commonly aborted, is the most dangerous place to be a girl.

In Afghanistan, one province is showing progress in the fight against heroin by growing the world's most expensive spice: saffron.
4bb
v>
June 7, 2012 — Updated 1759 GMT (0159 HKT)

Euro 2012 is almost upon us and Europe's finest footballers will be marked men — in more ways than one.

17f
Today's five most popular stories
575
fd
52

6f
8ad
Visit site: