Japan set to power up nuclear reactor amid protests
By Yoko Wakatsuki, CNN
June 27, 2012 — Updated 0926 GMT (1726 HKT)
STORY HIGHLIGHTS
Reactor at the Ohi Nuclear Power Plant in western Japan to restart on July 1
All 50 of Japan's commercial reactors have been offline since May due to safety tests
The reactors have been stress-tested in the wake of last year's Fukushima disaster
Anti-nuclear protesters gathered outside shareholder's meetings for the electricity companies
Tokyo (CNN) — Energy-starved Japan will regain nuclear-powered electricity on Sunday, as the first reactor to be switched on since last year's Fukushima disaster comes online.
Kansai Electric Power Co. Ltd. (KEPCO) told CNN Wednesday that the No. 3 reactor at the country's Ohi Nuclear Power Plant will be activated on July 1 and start providing electricity to western Japan — which includes Osaka, Japan's second biggest city by July 4. Ohi's No. 4 reactor is also scheduled to resume operations by July 24.
All 50 commercial nuclear reactors in Japan have been offline since May 5 for safety checks. The government has been conducting simulation tests for restarting its nuclear reactors in response to public concerns over their safety in the wake of the crisis at the Fukushima Daiichi nuclear plant last spring.
Before the March 11 disaster, Japan had relied on nuclear energy for about 30% of its electricity needs, according to government figures.
Fukushima plant operator: We weren't prepared
Meanwhile, all but one of Japan's electric companies held their annual shareholders' meetings Wednesday. In Osaka, where KEPCO's board was meeting, protesters gathered outside the venue calling for the closure of all nuclear power plants. KEPCO's largest shareholder, Osaka City, actually proposed closing the plants at some stage in the future as part of a reform of the company, but the motion was voted down, according to KEPCO's public relations office.

Japan is nuclear energy free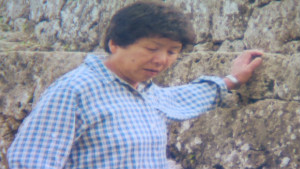 Fukushima suicide: 'Unspeakable rage'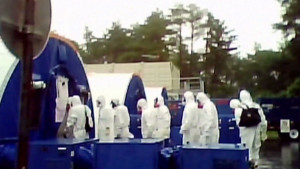 The lives of Japan nuclear workers
Fukushima residents call for criminal charges
"Now it's the time, the turning point in the energy supply system. I want the management to take a risk (of nuclear safety) into a consideration and aim to establish the new energy supply system," said Toru Hashimoto, the mayor of Osaka, who attended the meeting.
In the capital, shareholders for the Tokyo Electric Power Company (TEPCO) voted to accept one trillion yen (US$12.6 billion) from the government to allow the effective nationalization of the company. TEPCO is facing a financial crunch with mammoth compensation claims from residents and businesses in the wake of the Fukushima accident.
The estimated cost for compensation and the cleanup operation amounts to more than 100 billion yen (US$1.25 billion), according to TEPCO, Fukushima Daiichi's operator.
Dozens of protesters also gathered outside the TEPCO meeting calling for shareholders and investors to vote for a shift away from nuclear energy.
Greenpeace, a vocal environment group, set up a banner that said: "Meltdown of stock prices. Go to Natural Energy!"
In a statement, Greenpeace activist Ayako Sekine said: "Nuclear power has been disastrous for Japan's environment, the health of its people and its economy."
"Investors face a huge financial risk if they allow themselves to be tricked into believing this disaster is a one-off hiccup."
1001

Part of complete coverage on
June 25, 2012 — Updated 1034 GMT (1834 HKT)

From Serbia to Myanmar, Egypt to Ukraine, political scientist Gene Sharp has been called the father of nonviolent struggle.

CNN's African Voices profiles eight women that have been shaping Africa in recent years.
June 22, 2012 — Updated 0829 GMT (1629 HKT)

Ai Weiwei's probation period may have ended, but the renowned artist and dissident is pessimistic about his case — and the future of China.
June 21, 2012 — Updated 1257 GMT (2057 HKT)

WikiLeaks founder Julian Assange is not the first to seek an escape route through a diplomatic mission. Who else has sought asylum?
June 21, 2012 — Updated 1614 GMT (0014 HKT)

When the fastest men on the planet contest the Olympic 100m final, it will be a major upset if the winner does not come from Jamaica.
June 21, 2012 — Updated 1133 GMT (1933 HKT)

Greece's traditional political system led to the financial crisis and made it harder to reform, says Pavlos Tsimas — but a new start offers hope.
June 20, 2012 — Updated 1748 GMT (0148 HKT)

How did an American end up in a Lebanon hospital treating wounded Syrians from months of escalating violence?
June 20, 2012 — Updated 2334 GMT (0734 HKT)

If Hosni Mubarak were to die soon — as some suggest could happen — it would pro
b3a
bably have little impact on the country's future, experts say.
June 21, 2012 — Updated 1027 GMT (1827 HKT)

A rigorous green certification system is recognizing the next phase of eco design, which its founders describe as "the world's greenest buildings."
June 19, 2012 — Updated 1048 GMT (1848 HKT)

A new breed of short-stay, pay-by-the-hour micro-hotels are popping up in airport terminals around the world.
June 21, 2012 — Updated 0240 GMT (1040 HKT)

Mikio Watanabe's home in Fukushima, Japan, is contaminated with radiation and filled with nightmares of his wife's horrific suicide.

17f
Today's five most popular stories
564
fd
52

6f
234
Jump to original: