Police: Iraq bombs kill at least 11
From Mohammed Tawfeeq, CNN
June 27, 2012 — Updated 0919 GMT (1719 HKT)
STORY HIGHLIGHTS
Two bombs kill eight southeast of Baghdad
In a separate incident in western Baghdad, a bomb kills three women
The attacks follow a series of blasts this month that have left nearly 180 people dead
Baghdad (CNN) — Two bombs exploded southeast of Baghdad on Wednesday, authorities said, killing at least eight people in the latest wave of bloody attacks in Iraq this month.
A series of attacks in June have left nearly 180 people dead, according to CNN estimates.
The first bomb Wednesday exploded in a home in al-Wahda area, injuring three family members, according to police officials.
When neighbors rushed to help, another bomb detonated, killing eight people and wounding seven others.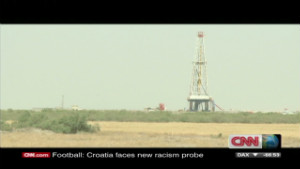 Iraq's untapped oil potential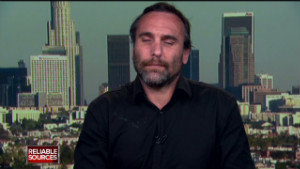 The aftermath of war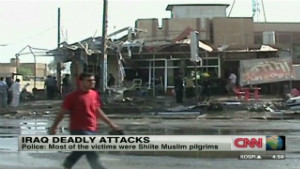 A string of deadly attacks hits Iraq
Al-Wahda is about 20 kilometers (12 miles) southeast of Baghdad.
In a separate incident in western Baghdad, a bomb exploded inside a house, killing three women and wounding two people, officials said.
The attacks this month i
1000
ncluded one that ranked as the deadliest day in the country since the United States withdrew its troops in December. On June 13, a bomb targeted pilgrims headed to Baghdad, killing at least 93 people.
An additional 312 people were injured in the attacks mostly aimed at Shiite pilgrims trekking and driving to a shrine in Baghdad.
In May, 132 people were killed in violence while the month prior had 126 fatalities, according to figures released by the interior ministry.
Overall, violence in Iraq has dropped since the peak of sectarian attacks between 2005 and 2007, but bombs and shootings are still commonplace
"The scale of the violence is disturbing. I urgently appeal to the government to address the root causes of the violence and terrorism that are causing so much suffering and pain to the Iraqi people," Martin Kobler, the U.N. special representative for Iraq, said after the deadly attacks this month.

Part of complete coverage on
June 25, 2012 — Updated 1034 GMT (1834 HKT)

From Serbia to Myanmar, Egypt to Ukraine, political scientist Gene Sharp has been called the father of nonviolent struggle.

CNN's African Voices profiles eight women that have been shaping Africa in recent years.
June 22, 2012 — Updated 0829 GMT (1629 HKT)

Ai Weiwei's probation period may have ended, but the renowned artist and dissident is pessimistic about his case — and the future of China.
June 21, 2012 — Updated 1257 GMT (2057 HKT)

WikiLeaks founder Julian Assange is not the first to seek an escape route through a diplomatic mission. Who else has sought asylum?
June 21, 2012 — Updated 1614 GMT (0014 HKT)

When the fastest men on the planet contest the Olympic 100m final, it will be a major upset if the winner does not come from Jamaica.
June 21, 2012 — Updated 1133 GMT (1933 HKT)

Greece's traditional political system led to the financial crisis and made it harder to reform, says Pavlos Tsimas — but a new start offers hope.
June 20, 2012 — Updated 1748 GMT (0148 HKT)
How did an American end up in a Lebanon hospital treating wounded Syrians from months of escalating violence?
June 20, 2012 — Updated 2334 GMT (0734 HKT)

If Hosni Mubarak were to die soon — as some suggest could happen — it would probably have little impact on the country's future, experts say.
June 21, 2012 — Updated 1027 GMT (1827 HKT)

A rigorous green certification system is recognizing the next phase of eco design, which its founders describe as "the world's greenest buildings."
June 19, 2012 — Updated 1048 GMT (1848 HKT)

A new breed of short-stay, pay-by-the-hour micro-hotels are popping up in airport terminals around the world.
June 21, 2012 — Updated 0240 GMT (1040 HKT)

Mikio Watanabe's home in Fukushima, Japan, is contaminated with radiation and filled with nightmares of his wife's horrific suicide.

17f
Today's five most popular stories
56a
fd
52

6f
e5a
Original link: