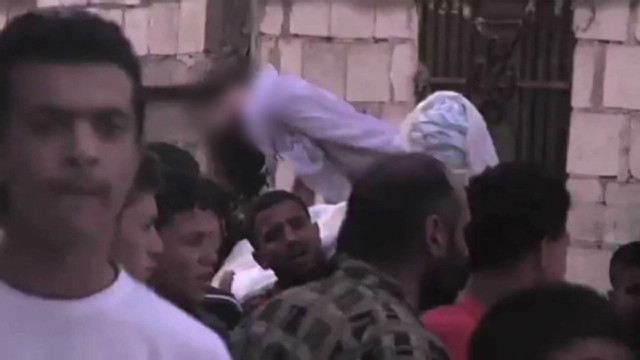 STORY HIGHLIGHTS
NEW: U.S. holds Syria "responsible for this slaughter"
46 people killed Tuesday, opposition group says; Syria reports burial of 21 "martyrs"
Al-Assad tells Annan that countries harboring terrorists must stop, state-run TV says
The U.S., Australia, Great Britain, France, Germany, Italy, Spain, Canada are expelling Syrian diplomats
(CNN) — The United States and seven other countries across the globe announced they were expelling Syrian diplomats Tuesday in a coordinated move reflecting the international outrage about a massacre in the town of Houla.
A U.N. official said it's "clear" that Syrian government forces were involved in the massacre, which left more than 100 people dead, nearly half of them children.
A "fairly small number appear to have been killed by shelling, artillery and tank fire which took place over a period of more than 12 hours," said Rupert Colville, a spokesman for the U.N. human rights office.
Should the U.S. 'airdrop' millions of phones into Syria?
The majority appear to have died as a result of "summary executions" by "armed men going into houses and killing men, women and children inside," he said.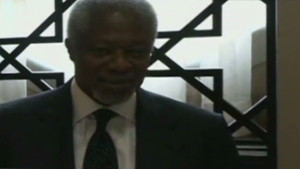 Kofi Annan meets with Syrian president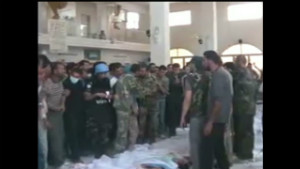 Syrians protest massacre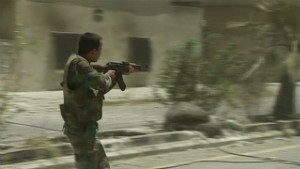 The search for answers in Houla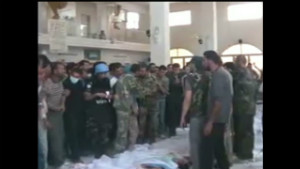 Syrians protest massacre
"What is clear is government forces were involved. They were shelling, using tanks and artillery. And it appears to be Shabiha militia (a government militia group), entering houses and slaughtering people in what is really an abominable crime that took place throughout the day on Friday."
Syria has denied being behind the killings, insisting that "terrorists" carried them out. Syrian officials said the government will investigate.
The bloodshed continued Tuesday, when at least 46 people were killed across the country, the opposition Local Coordination Committees of Syria said.
Syria said 21 "army and law enforcement martyrs" were buried Tuesday.
Children shot, knifed, axed to death in Syria's Houla massacre, reports say
The United States, Australia, Great Britain, France, Germany, Italy, Spain and Canada all announced Tuesday that they were expelling some Syrian diplomats. In some cases, it was just the ambassadors; in others, numerous diplomats were expelled.
The U.S. State Department decided to expel the Syrian charge d'affaires, two State Department officials told CNN. Zouheir Jabbour was called to the department Tuesday morning and was told that he and his family have 72 hours to leave.
He has been the top Syrian envoy in the United States since the ambassador, Imad Moustapha, was called back to Syria in October in a response move after the United States said it was pulling its ambassador out of Syria.
"We hold the Syrian government responsible for this slaughter of innocent lives," State Department spokeswoman Victoria Nuland said in a statement Tuesday. "This massacre is the most unambiguous indictment to date of the Syrian government's flagrant violations of its U.N. Security Council obligations … along with the regime's ongoing threat to peace and security."
Sen. Bob Carr, Australia's minister for foreign affairs, said in a statement, "The Syrian government can expect no further official engagement with Australia until it abides by the U.N. cease-fire and takes active steps to implement the peace plan agreed with Joint Special Envoy Kofi Annan."
The Spanish Foreign Ministry said it was declaring the ambassador persona non grata and expelling four other diplomats "for the unacceptable repression carried out by the Syrian regime on its population."
Annan, envoy for the United Nations and the Arab League, met with Syrian President Bashar al-Assad on Tuesday morning "to convey the grave concern of the international community about the violence in Syria, including in particular the recent events in Houla," Annan's spokesman said.
"He conveyed in frank terms his view to President Assad that the six-point plan cannot succeed without bold steps to stop the violence and release detainees, and stressed the importance of full implementation of the plan."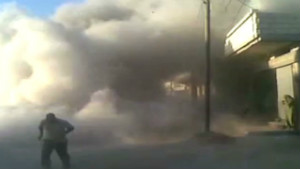 Bodies ripped apart in Houla massacre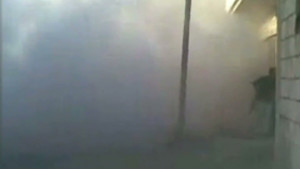 Ajami: 'Massacre is a turning point'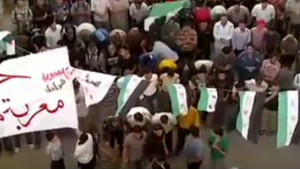 Reporter: More dead Syrians than counted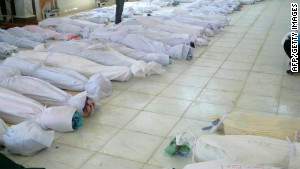 UN delegates dispute massacre cause
Al-Assad told Annan that "terrorist groups" have escalated operations, including killings and kidnappings, in recent days, Syrian state-run TV reported.
Al-Assad stressed the urgency of getting countries that are "financing and harboring terrorist groups" to commit to Annan's plan, state TV reported.
Residents in Houla say Syrian regime forces terrorized the town, a suburb of the anti-government bastion of Homs.
"They crammed us into a room, pulled out their guns and sprayed us like sheep," one woman, apparently wounded, said in a video posted on YouTube. "My father, brother and mother died." CNN cannot verify the authenticity of the video.
'SNN,' YouTube help amplify voices in Syria
Pro-government gangs have returned to Houla, where food, water and medicine are in short supply, a resident said Monday.
"The Houla massacre is a turning point," said Fouad Ajami, a senior fellow at Stanford University's Hoover Institution.
Months of diplomatic efforts and economic sanctions have yet to quash the violence, and anger over perceived inaction by world leaders boiled over after the Houla massacre, which the U.N. said left 108 people dead.
"It's unbelievable that we have 7 billion people on this planet, and they all can't do anything about what they are seeing on TV," Abu Emad, an activist in Homs, said shortly after the massacre Friday.
Opinion: Only Russia, China can stop carnage in Syria
Horrific images of dozens of mutilated children's corpses in Houla prompted a rare moment of unity Sunday from the U.N. Security Council.
Even Russia, the staunchest defender of the Syrian regime on the council, signed on to a statement that condemned the Syrian government for its "outrageous use of force against (the) civilian population."
Yet few Middle East watchers predict the Houla massacre will break the diplomatic deadlock that has cemented itself around Syria for a year.
"Nobody can see these images and not react," said Rami Khouri, a veteran analyst of the Arab world who lectures at the American University of Beirut in Lebanon. "The problem is no one has figured out an effective way to get involved and bring this conflict to an end."
"What you need is American leadership. It's a false choice that we can do nothing, or we can put boots on the ground," said Fran Townsend, a CNN contributor and former homeland security adviser to the George W. Bush administration. "We can help to arm the rebels. We can give them the communications gear so they can get out of the way of Syrian forces. … There are many things we can do short of boots on the ground, short of dropping missiles, that we're not doing. And I frankly don't understand it."
Timeline: Syria — How a year of horror unfolded
As part of a campaign to crush what started out as a peaceful protest movement, al-Assad's security forces have shelled cities, carried out systematic torture in prisons and opened fire on opposition demonstrations and funerals. The U.N. Human Rights Commissioner has repeatedly accused al-Assad's regime of crimes against humanity.
It did not take long for Western governments to call for al-Assad's ouster. But almost 15 months after the uprising began, opponents have been unable to formulate a plan to dislodge the family that has ruled Syria for more than 40 years.
Unlike in Libya, where NATO-led airstrikes contributed to deposing longtime ruler Moammar Gadhafi, al-Assad has powerful regional allies in his corner: Iran, Russia and, to an extent, China.
"The Obama administration doesn't really want a clash with Russia, China or Iran in Syria. That would negatively impact oil prices (in an election year)," said Omer Taspinar, a Washington-based analyst with the Brookings Institution.
"Overall, the strategy coming from the White House is procrastinate, try to emphasize the diplomatic initiative, talk about helping the opposition, but do not really ratchet up rhetoric into full confrontation with Russia and Iran."
U.N. officials say more than 9,000 people, most of them civilians, have been killed and tens of thousands more have been uprooted since the crisis began in March 2011. Opposition groups report a death toll of more than 11,000 people.
CNN cannot confirm death tolls and reports of violence from Syria, as the Syrian government limits access by foreign journalists.
CNN's Ivan Watson, Yasmin Amer, Arwa Damon, Anderson Cooper and Holly Yan contributed to this report.
Continue reading here: