In TV interview, Zimmerman apologizes again for teen's death
By the CNN Wire Staff
1001

July 18, 2012 — Updated 2325 GMT (0725 HKT)
STORY HIGHLIGHTS
Zimmerman again apologizes for killing Trayvon Martin
"I pray for them daily," he says of Martin's parents
The former neighborhood watch volunteer faces second-degree murder charges
He gave his first television interview to Fox News on Wednesday
(CNN) — The Florida neighborhood watch volunteer at the center of a national firestorm over racial profiling, crime and gun rights gave his first television interview Wednesday, apologizing again for killing an unarmed teenager.
George Zimmerman sat for an interview with Fox News host Sean Hannity, expressing his regrets to the parents of 17-year-old Trayvon Martin. Zimmerman has been charged with second-degree murder for shooting Martin in what he says was self-defense, and he apologized to Martin's parents during an April bond hearing.
"My wife and I don't have any children. I have nephews that I love more than life. I love them more than myself. And I know when they were born, it was a different unique bond and love that I have with them," Zimmerman told Fox in an excerpt released Wednesday evening. "And I love my children even though that they aren't born yet. I am sorry that they buried their child. I can't imagine what it must feel like. And I pray for them daily."
Witness alleges she was abused by suspect in Trayvon Martin killing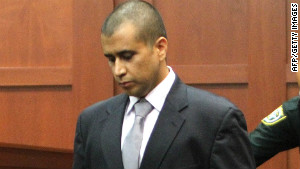 Witness #9 calls Zimmerman family racist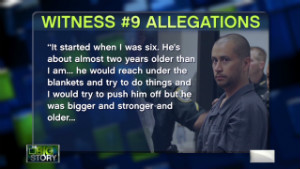 Witness #9 calls Zimmerman family racist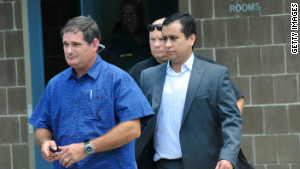 Woman accuses Zimmerman of abuse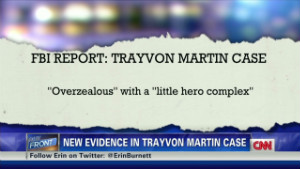 Martin attorney: Evidence 'distractions'
The 28-year-old former neighborhood watch captain has pleaded not guilty and has been free on $1 million bond since early July. He had been granted bail in April, then had it revoked after a judge found Zimmerman and his wife Shellie had failed to disclose more than $150,000 in donations from the public among their assets.
Martin was unarmed when he was killed in February while walking back to his father's girlfriend's house in a gated residential area of Sanford, Florida. Zimmerman told police he shot in self-defense after Martin attacked him, and the killing fueled public outrage because authorities did not bring charges against Zimmerman in Martin's killing for several weeks.
Police have said Zimmerman was not immediately charged because there was no evidence to disprove his account that he had acted in self-defense. A police report indicated he was bleeding from the nose and the back of his head.
A special prosecutor who took over the investigation eventually found that Zimmerman, who is Hispanic, racially profiled Martin, an African-American, and ignored a police dispatcher's instructions to stop following Martin. He was arrested in April on the murder charge, while his wife was arrested on a perjury charge related to the donations in June.
Zimmerman asks for another new judge
Witnesses tell FBI that George Zimmerman is no racist
Timeline of events in Trayvon Martin case

17f
Today's five most popular stories
54f
fd
52

View article: